More From Sean Josephs
This picture is of me and Elizabeth meeting with my favorite artist of all time, Romero Britto. We took this picture with him inside of his Miami, Florida studio right after purchasing one of his original works which is a prequel to his "Alive" series.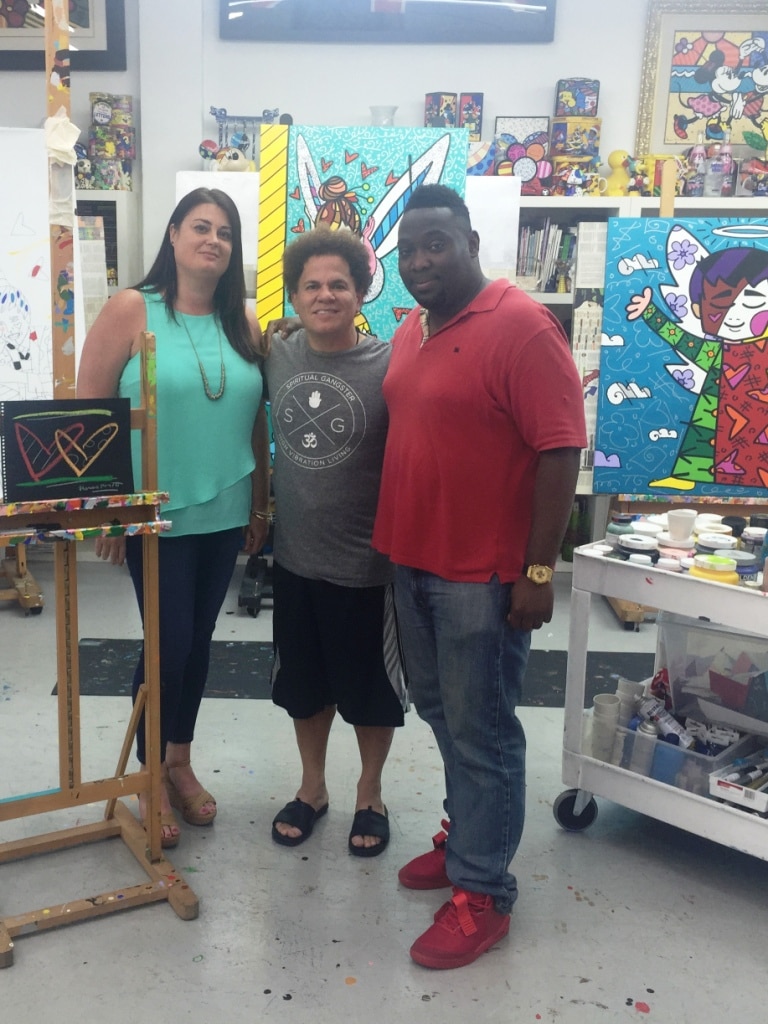 A Creative Communicatory Pro Focused On Your Measured Results
Born: 1984 (in Brooklyn, New York)
Hometown: Tampa, Florida
Education: Bachelor of Arts University of South Florida; Tampa, Florida – Class of 2008
Interests: Traveling, Collecting Art, Football, Percussion Instruments, and of course Marketing
Sean Josephs is the Vice President and works on business cultivation, strategic implementation, overseeing event marketing and organizational representation daily as part of his responsibilities. He is the former Director of Program Analytics for BFG Communications/ R.J. Reynolds where he oversaw every aspect of the traveling and stationary arms responsible for conducting person to person marketing at concerts, festivals, sporting events and hundreds of other gatherings nationwide.
He dealt with the training and management of more than 500 nationwide field agents and local market managers in an effort to ensure continued FDA compliance. He directly assisted in the development of two national marketing initiatives with senior management which were subsequently approved by R.J. Reynolds for immediate implementation.
Prior to that position he spent two years working for the Central City Community Development Corporation whose primary purpose was to strengthen community relations between elected officials, residents and local organizations. The corporation focused on providing goods and services in their target service area for constituents and building their confidence in the organization as well as each of the programs they sponsored. Sean personally created the website, newsletters, brochures and PowerPoint Presentations for the organization. He was also the spokesperson and regularly engaged in interviews with local radio, print media, television media outlets and made public appearances on the corporation's behalf.